HubSpot Free CRM vs. SaleForce CRM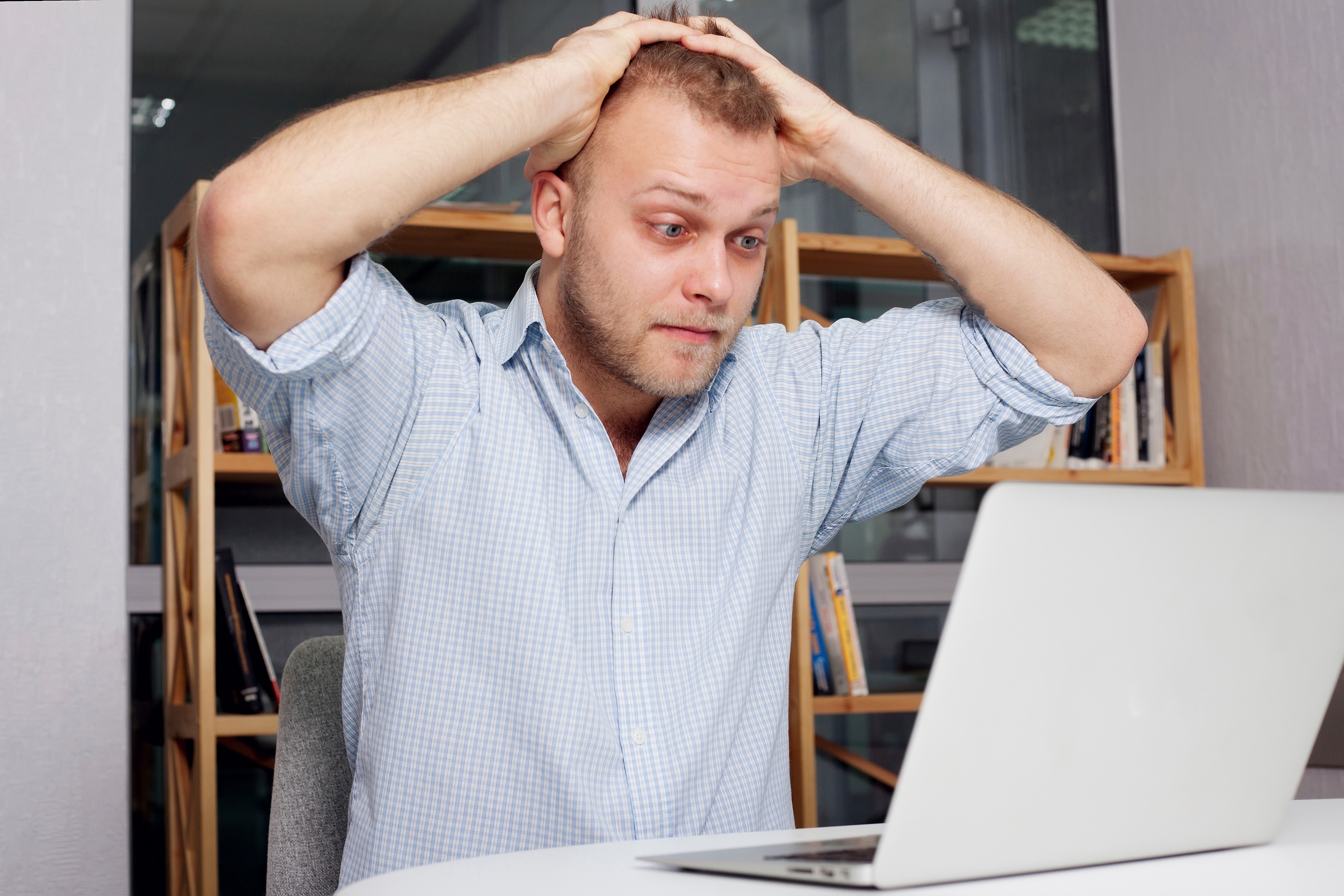 First of all, I'd like to start with acknowledging that SalesForce is a great company and the SaleForce CRM is a great product. They were the first to evangelize SaaS, it's a fantastically comprehensive solution and they've embraced PaaS and have a rich ecosystem of applications that can solve any number of challenges.
All that being said, the companies that we support are not really 'Enterprise Class', they are what we call 'Enterprise to Be'. The challenge that we run into repeatedly is that many small to mid-market B2B companies have for a long time viewed SalesForce as the only easy to implement (cloud-based) solution for managing sales teams. Unfortunately, I often see this scenario happen. We've seen that SalesForce isn't necessarily the best small to mid-market CRM solution.
SalesForce is extremely flexible and customizable and if you really are an Enterprise Class business looking for an Enterprise Class solution, this is definitely a CRM solution that should be on your short list. If you are really in the market for an Enterprise CRM solution, Microsoft has posted some great analyst content here, including Gartner and Forrester analyst reports. If you are in a business that isn't familiar with the Gartner Magic Quadrant (and that would be lots of businesses), that is a red flag that you maybe aren't in a position to implement and support an Enterprise Class CRM. Depending upon your needs you may find that SalesForce is the right solution or a more vertical specific CRM like Pega CRM is a better answer.
One thing to remember is that someone internally (the lonely IT Administrator, our "IT Ian" Persona or "Tag You're IT Tammy" the Office Manager Problem Solver) gets assigned to be the SalesForce Administrator.
What happens then is that the system begins to become customized in a generally haphazard way. In more than one instance, a company has ended up with a very confusing and ineffective SalesForce implementation. They then hire a SalesForce Development firm to sort it out. That firms best advise is, 'let's put it back to square one'. In one case the cost to do this, to put it back into the out-of-the-box configuration, was nearly as much as I paid for my house. Ouch!
I have a very simple rule for 'if SalesForce is a good fit for your business'. Do you have the scale to have a full-time dedicated and certified SalesForce Administrator on staff? If you don't, then I'm afraid that you are headed for an awful lot of pain and expense. I'm sorry, I know that you feel like 'Enterprise Class' solution means 'Better'. It doesn't if it's not a good fit. If it's not a good fit it means complex, unmanageable, expensive and then more expensive.
That's why one of the most important developments that has happened in the Sales & Marketing Automation Space (which HubSpot is inventing) is the introduction of the Free HubSpot CRM.
Why?
1 - HubSpot has organized an easy to use, easy to implement and affordable (hello! free?) CRM solution that gives sales reps just what they need to be successful. More than that, in every case I've seen the out of the box reporting that is available is all that a Sales Manager needs.
2 - HubSpot offers Sales Acceleration tools that can automate a fair amount of what a Sales Rep needs to do in a day. I believe that these tools, if leveraged properly, allow the sales team to grow business faster than you need to add heads.
3 - HubSpot is leading the way in what I'm calling the Sales and Marketing Automation space. They 'got' early that building an Inbound Marketing solution that is well integrated to a CRM platform is going to revolutionize how we B2B Sales & Marketing Leaders manage and optimize both marketing and sales.
With a well integrated solution you can easily implement things like Lead Scoring and Prioritization that can again increase the net efficiency of your sales team while enhancing revenue growth. With an integrated Marketing Automation Platform and CRM, if well implemented, you are going to get unprecedented visibility up your funnel all the way to the top. With the right strategy, you'll be able to forecast better than any of your competitors, which in and of itself is a huge competitive advantage.
4 - No one does support and online training better than HubSpot. They are the masters of supporting businesses that have the IT Ian or Tag You're IT Tammy running the show.
The only real argument that I've heard against a small to mid-market company adopting the HubSpot CRM is that 'we are on track to be Enterprise Class, so why not implement a solution today?'. The answer that I have is that you can implement SalesForce at any time in the future. The HubSpot to SalesForce API makes it a fairly straightforward migration. The HubSpot Fields map to SalesForce Objects and things can be organized to sync up as they need to.
Because the HubSpot CRM interface is so easy to use, and the Sales Acceleration Tools are native, your Sales Reps may very well continue to work day-to-day in the HubSpot CRM. At the time of integration (and full migration if that makes sense), you should have budget for a full time, certified SalesForce CRM Administrator who can customize your management reporting and workflows in ways that aren't haphazard and ultimately counter-productive. You'll also have a really good idea of how you need things set up, what the gaps are between the HubSpot CRM and what you actually need. This will make your SalesForce implementation far less expensive, less costly and faster.
To learn more about the Free HubSpot CRM, you can go here, or you are welcome to reach out to us!