What is a Realistic Inbound Marketing Timeline?
July 12 2016
Lindsey Lavee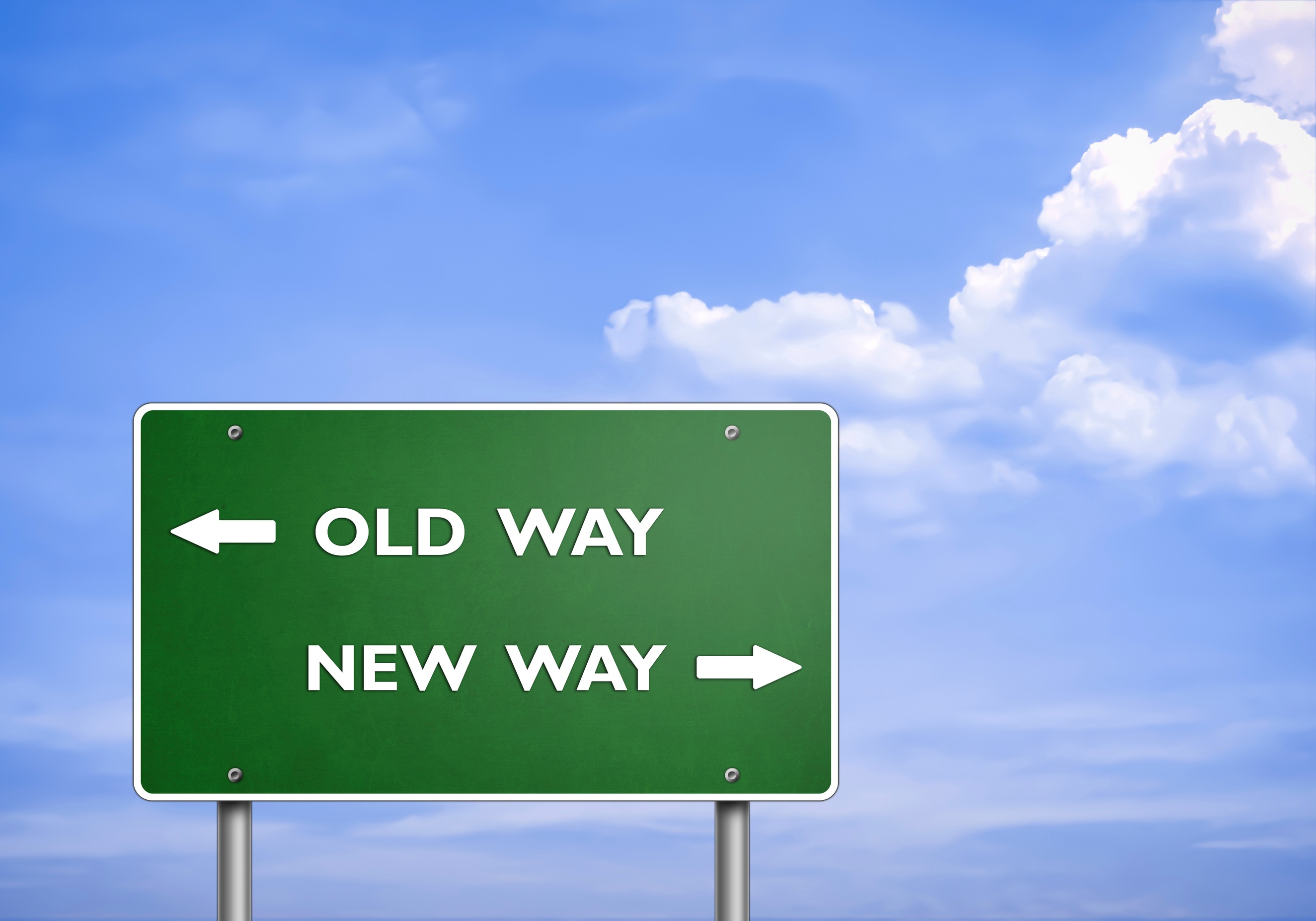 We get asked this a lot! We've found that it's helpful to review what Inbound Marketing is so that people can not only really understand how long it takes to be successful with Inbound Marketing, but why it is definitely worth investing the time and resources into. We'll also share some tips on how you can get the shortest Time to Value with your Inbound Marketing investment!
What is Inbound Marketing?
Inbound Marketing is a long term success strategy to grow your business. Because of the way that Inbound Marketing works, the financial payback can be enormous. While it doesn't take anything like 3 years to get to real business results, we often ask prospective Inbound Marketers, "You plan to still be in business in 3 - 5 years right?" The answer is invariably "Yes", (if it wasn't we'd suggest that they look at other business challenges first!). Our follow up question is, "So why not market like it?" In other words, if you had started this process 3 years ago, you'd be sitting pretty. So why not get started now so that in a few years you ARE sitting pretty?
Inbound Marketing provides your prospective customers with personalized content that makes it easy for them to Discover you and your brand. In traditional marketing, companies hunt down the potential customer and interrupt whatever they are doing, but in inbound the potential customer tracks down the company. Part of the reason that Inbound Marketing is so powerful vs. Interruption-based marketing is that this reversed dynamic completely changes both the timing of the discovery and the value produced for the prospective customer through the discovery process.
Once the prospective customer has Discovered your company you encourage the customer to Engage with you through offering them additional learning opportunities that are designed to be relevant to their buyer's journey. Once the prospective customer has agreed to engage more deeply with your content you have the ability to begin to build a relationship with them.
By creating credibility and trust with your prospective customer you are able to Relate with them to move them efficiently through the buyer's journey. With the powerful tools within the HubSpot Marketing Automation Platform, you are able to respond to their behavioural signals (what we call Digital Body Language) in order to enable them to self-serve at a pace that is comfortable to them. This way of forming a Digital Relationship is completely different from typical eMail marketing. When you do establish person to person contact it is at a point that is natural within their individual buyer's journey.
By connecting with your potential customer through meaningful and helpful content and conversations your potential customers naturally have a desire to Join your brand.
So Inbound Marketing is:
Producing useful content that is easy for your Personas to Discover.
Providing relevant opportunities for your website visitors to want to Engage more deeply with you and your content.
Responding to the needs and wants of your buyers in order to show them that you Relate well to them, and that they can Relate successfully with your brand.
Timing your person to person outreach at a time that feels natural to them in their journey and help them to Join your brand.
This is why Inbound Marketing is so powerful as a B2B demand generation strategy. Like with every business opportunity however, there are some tradeoffs and we wouldn't be doing our job if we didn't make sure that you understood what the tradeoffs are.
Sooo…..How Long Does All This Take?
Establishing an effective Inbound Marketing demand generation engine can be a lengthy process, taking six to nine months to start seeing measurable results.
In Inbound Marketing you don't hunt down the customer, the customer discovers you. The most effective way to increase your opportunities to be discovered is to regularly publish helpful content that is strategically designed to be easy to find by your "Buyer Personas" via search. Some studies suggest that you will start to get real online visibility around 52 blog posts. If your engagement process is well constructed and your blog content is strategically designed, you will be attracting enough of the right Personas and converting enough traffic into Contacts to make the effort worthwhile.
Many companies have limited resources and even if we efficiently distribute the work of producing blog content among many resources, producing 52 posts can seem like a daunting task and most companies think in terms of at least 6 months to get reach this point. The good news is, that as you are publishing your content, the major search engine(s) Google will be recognizing your efforts and your Domain Authority will increase so that your efforts produce something akin to compound interest over time. To get this type of search momentum does takes some time.
So you can think of your Inbound Marketing timeline with there being an organization period to get your foundation in place. Constructing Buyer Personas, getting your keyword strategy in place and producing a strategically driven editorial calendar can take a month or so. Getting the production machine rolling and producing quality content for each persona usually takes another month or two and then you can think of at least 3 months beyond that to start to see an effect and usually at least 6 months more to see real business results. So you can see where you should start to think in terms of 6 months or more to start to see some results.
There is Good News!
The good news is….Inbound marketing is bank. By shaping your content to buyer personas you can expect a 240% to 780% increase in the right visitors to your site within 12 months. With the increased website traffic, leads increase anywhere from 450% to 4,100% in the same time.
All other forms of marketing are Rented attention. That is, when you are paying for a display ad, or buying a search engine click or putting up a tradeshow presence you only get the benefit of that rented presence for the duration of the time that you rent it. Once your display ad has been served a given number of times, or you have exhausted your Pay-Per-Click budget or the tradeshow is over, you don't get anymore demand gen kick.
With Inbound Marketing however, once you have invested resources to produce a piece of content, that content will have an indefinite lifespan to produce and nurture leads for you. This means that while the investment in time and energy up front can seem like a lot, over time Inbound Marketing is consistently proven to get you to the lowest CPL (Cost Per Lead) of any form of demand generation. Wouldn't that be a great competitive advantage in a year, or two or three?
We'll ask the question again. Do you plan on being in business in two to three to five years? Why not start marketing like it?
There's Even Better News!
Taking the time to create individualized content for each of your buyer personas is no simple task. Producing enough content to make an impact typically takes time before you will start seeing a quantifiable impact. Producing content helps establish your Domain Authority, a measure of how you are progressing in giving the search engines what they want to rank you higher. The more content you have, the more links you'll have leading back to your domain, the size and age of your domain, and number of interactions under your domain are all factors in your domain authority ranking. By increasing your quality content, potential customer engagement, and references from trusted sources you are well on your way to improving your domain authority rank and increasing online visibility and customer engagement with your brand.
Once your content engine is up and running, all of this content will continue to produce business results for you into the future.
Once most companies 'get' this and they understand the long term advantages of Inbound Marketing they are ready to sign on. A pain point however is this Time to Value question. That's why AMPED Pipeline Marketing brings solutions that compress the Time to Value of your content marketing effort and increase the ROI of your content development investment. Through leveraging Paid solutions to accelerate and amplify the reach of your content you can dramatically accelerate and multiply the business value of your Inbound Marketing effort.
Think in Terms of a Marketing Roadmap
Creating a long term marketing plan is ultimately the most cost effective strategy out there. Each marketing effort and expenditure that you make should compound the value of your previous investments. That's why we recommend that you start to 'get your Inbound Marketing house in order' first. So many things work better when you have a sales ready website that can engage people at any point in their buyer's journey and you are able to nurture relationships at scale.
Once the foundation is beginning to be laid for Inbound Marketing success, you can connect additional marketing tactics to your demand generation engine to accelerate your ability to collect Contacts, to convert quality Contacts into Quality Leads and begin to drive revenue, at massive scale and lowest overall cost.
Some Tips for Getting Faster Time to Value with Inbound Marketing
There is definitely an Inbound Marketing playbook that HubSpot encourages people to follow. One thing for sure is that it works! Here are some tips you can use to get to business value even faster.
In some cases we've seen instances where companies already have a fair amount of traffic to their site but they don't get many leads. Simply understanding your Buyer Personas and providing more opportunities for them to become engaged vs filling out a 'Contact Us' form or calling in will sometimes produce immediate value while you are waiting for additional traffic to build. There may be prospective customers on your site right now that are higher up in the funnel and aren't ready to talk to a salesperson yes but are wishing that they could engage with you in a low risk way!
In building your Content Editorial Calendar and Workflows you should be bringing your sales team to the table to understand things like FAQ's that your customers ask. Using these insights, content that you produce can be used by your sales team as Sales Enablement and provide your sales team with more reasons to be in contact with Prospects. This can accelerate existing deal flow and help to monetize your content while your Inbound Engine gets rolling.
You may already have contacts that fit one or more of your Buyer Personas. If so, you can leverage content to begin to re-engage with them in new and more meaningful ways. If you do have nurturable contacts, it may make sense to move up your content workflows to enable you to expand your voice with existing leads first.
These are just a few ways to accelerate your Time to Value with Inbound Marketing. We're excited that you are considering embarking on an Inbound Marketing strategy! For many types of businesses there's no better way to efficiently, effectively and affordably grow your business.